From March 23 to April 4, 2018, Rafi Taherian, Associate Vice President of Yale Hospitality, visited twelve events in eight Chinese cities and shared "YALE'S GREEN DINING" in-depth thinking, rich experiences, and exciting food practices.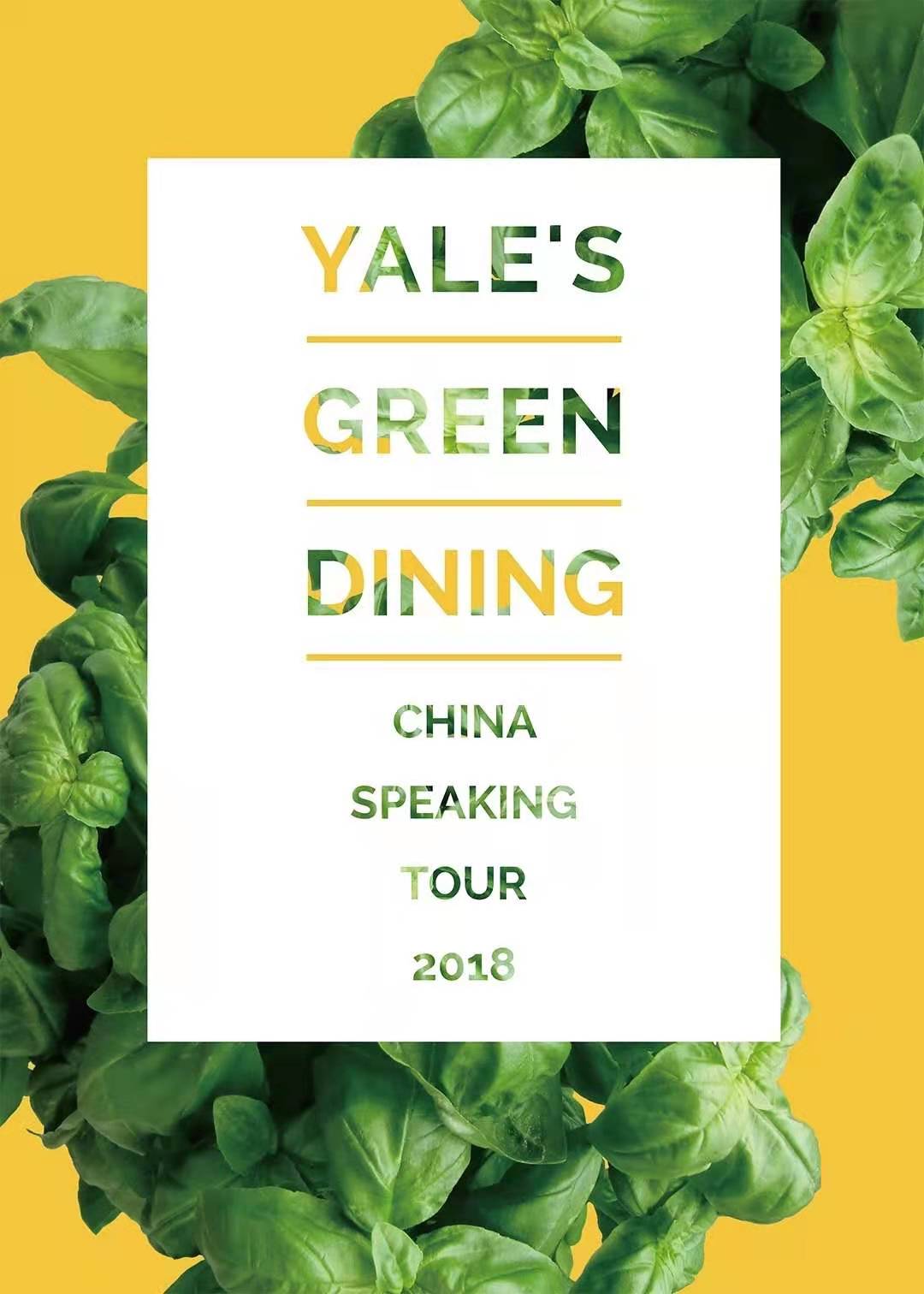 If you didn't have the opportunity to attend the event in-person, immerse yourself in the following article!
Below is Rafi Taherian's speech:
Thank you for coming, and thank you for the enthusiastic reception!
I flew from the northeastern United States to Beijing. YALE'S GREEN DINING speaking tour is primarily due to the China Biodiversity Conservation and Green Development Foundation's invitation and sponsorship. Of course, I would also like to thank Mr. Jian Yi, the founder of the Good Food Fund, and his colleagues. Thanks to their financial support, taking me city to city, I am lucky enough to stand here and share my experience with you. I am very honored and grateful.
First, I want to introduce myself briefly. This is my wife and my son. This is our Yale logistics leadership team. This is our employees and I are practicing Tai Chi, we want to practice mindfulness body's slight movements, but Tai Chi is challenging to learn. I am afraid it will take more than twenty years to learn.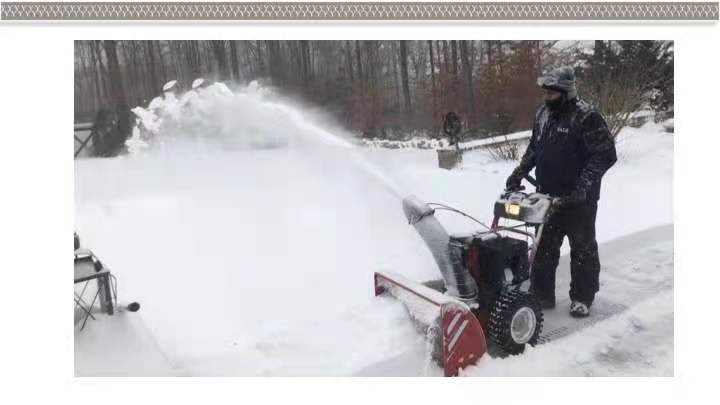 This is me, shovelling the snow in my backyard. Two weeks ago, New Haven suffered a snowstorm.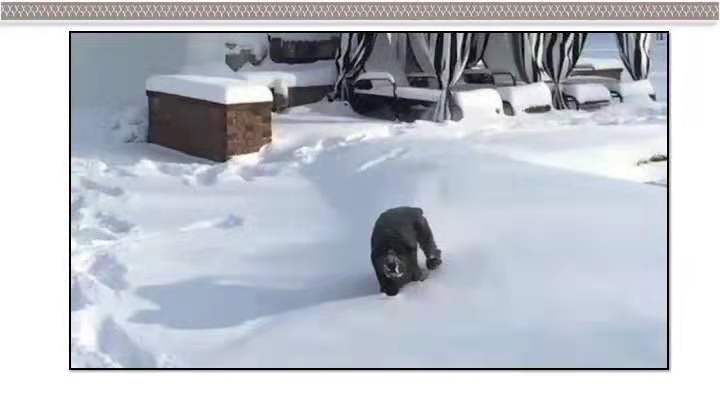 The only one in my family who likes heavy snow is my dog.
On the Yale campus, there are a variety of stone carvings on top of many buildings, including people, animals, creatures, etc.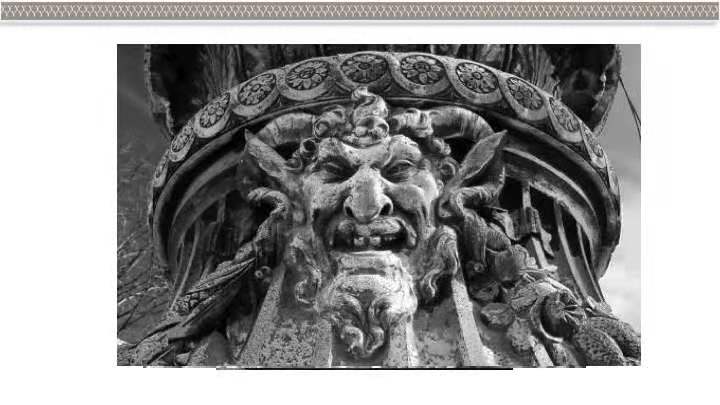 This is our last director of the food and beverage. (LoL)
Yale is a university with more than 300 years of history and ranks among the world's top five universities. Since its establishment in 1701, Yale has been committed to expanding and sharing knowledge, inspiring innovation, retaining the cultural heritage and scientific information for future generations.
Yale University is mainly composed of three parts: 14 four-year undergraduate colleges, also known as Yale College, the great Graduate School of Arts and Sciences, and 13 Professional Schools, including engineering, medicine, law, etc.
Yale University has 5,452 undergraduates, 6,859 graduate and professional students, and 4,410 teachers, a ratio of one teacher for every three students. The Yale Museum has a collection of 15 million books, ranking second in the world only after the Library of Congress.
These are some of Yale University's cafeterias, some of which have a long history. Yale's catering service has a history of over three hundred years.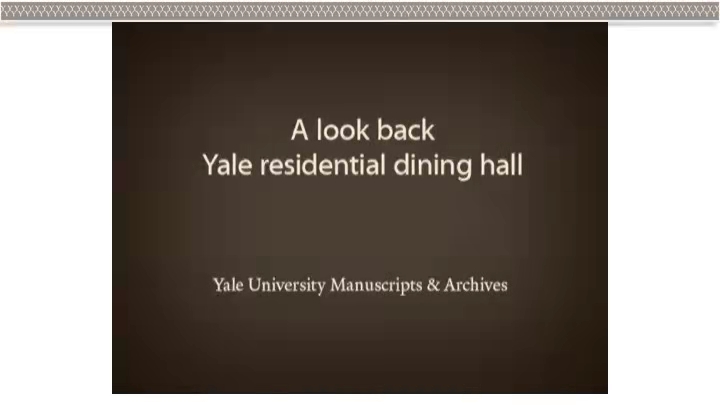 This is a 65-year-old video from our archives.
Video voiceover: "At 5:30 every day, students will come to the Commons Dining Hall one after another, leisurely waiting for food to be served. Everyone goes to this beautiful canteen not just for dinner because this place is also a platform for making friends. A small cafeteria provides students with the opportunity to exchange and share ideas. Though each person has a different personality, they blend in with each other."
You can gather a few points from this old video.
At that time, Yale had no women, only men, and they were all white men.
Second, the students at that time all wore suits and ties.
Third, students go to the cafeteria to eat and socialize and communicate with their peers.
Over the past few decades, Yale has undergone many changes, such as gender equality and casual clothes, but the cafeteria's social atmosphere has not changed. In addition to education in the classroom, the dining table also has its own cultural and educational functions.
Each Yale College is equipped with a cafeteria. We have 14 college cafeterias and more than 300 employees.
In addition to the student cafeteria, we also provide a variety of catering services, including hospitality for high-level individuals, such as current presidents, former presidents, and celebrities. We also provide party catering services for Yale alumni every year.
In addition, Yale's campus is full of auxiliary food service facilities, such as convenience stores, cafes, bakeries and vending machines. These places not only provide services for students and teachers, but also for people visiting the school.
As a global university, Yale Hospitality believes it has three responsibilities.
The first is a responsibility to the school's teachers, students and employees.
The second is a responsibility to other local schools.
The third is a responsibility to the entire food industry.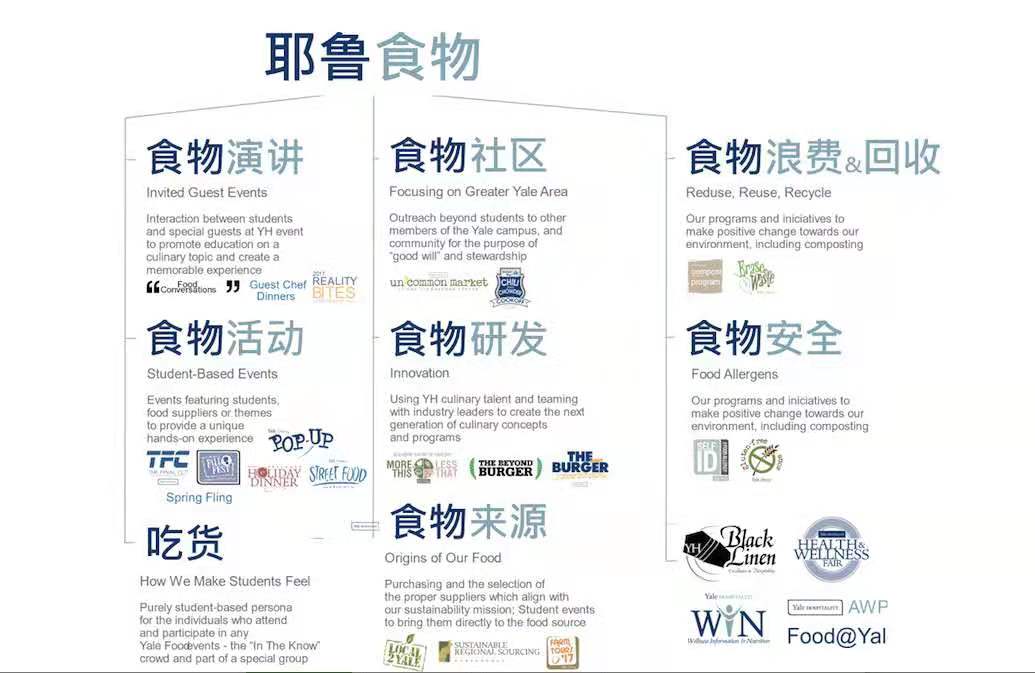 Yale has made many efforts in the food field to shoulder these three responsibilities. The left column is mainly about students. We invite different professors, experts, scholars and farmers to give lectures at the school to help students learn more about the history of food, food culture, and environmental issues regarding food. We also hold a series of food-related activities, such as visiting farms, etc.
The middle column is our project to promote cooperation with others. We are committed to creating food communities, researching and developing new products, and tracing food sources under sustainable development guidance.
At the same time, we attach great importance to food waste, recycling, food allergies, and food safety issues.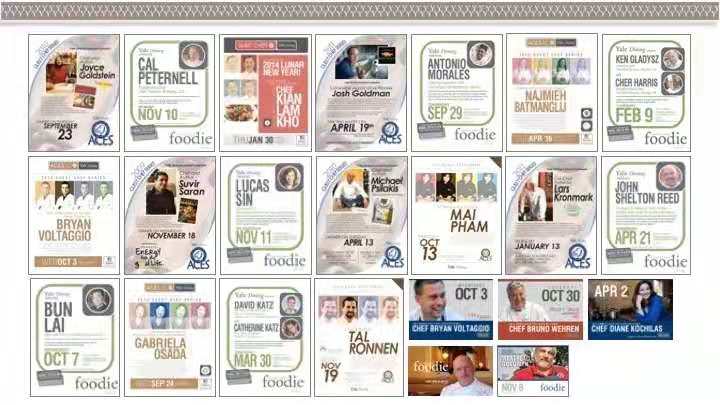 This is our series of event posters. We invite internationally renowned chefs to speak at the school. Some of these chefs did not initially start cooking or with nutrition majors; some were engineers and some were lawyers. From their personal stories, we learned why they decided to switch to the food industry. As you can see in the lower right corner, we still lack a chef from China, Ha-ha!
Yale University began proposing a strategic plan for sustainable development in 2010.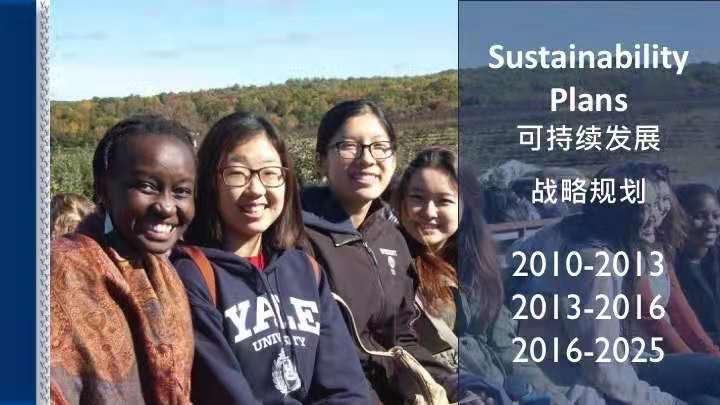 These are our students visiting the farm where Yale sources ingredients. Every autumn, 800 students will visit the farms over four consecutive weekends to communicate with farmers and observe how these crops grow. For many students, this is their first time going to a farm and seeing how food is grown.
In the latest sustainable development strategy plan, Yale hopes that its sustainable development, academic research, and local practices can be connected seamlessly, bringing benefits to social, environmental, and economic development, pushing Yale to become a local and global leader.
Yale believes that we have three choices,
Start the trend, follow the trend, or be left behind.
In the food field, how should we change our diet?
Why do we change our diet? Let's first take a look at modern America's evolutionary history.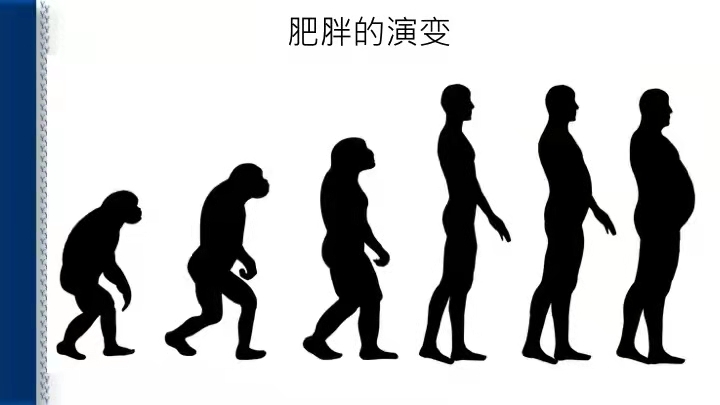 The annual medical expenditure on obesity-related diseases in the United States is as high as 190.2 billion USD, accounting for about 21% of its yearly medical spending. The medical expenditure of childhood obesity alone reaches 14 billion USD. Why are more children becoming obese? Compared to adults, these children become obese after eating for fewer years. The problem is our food system.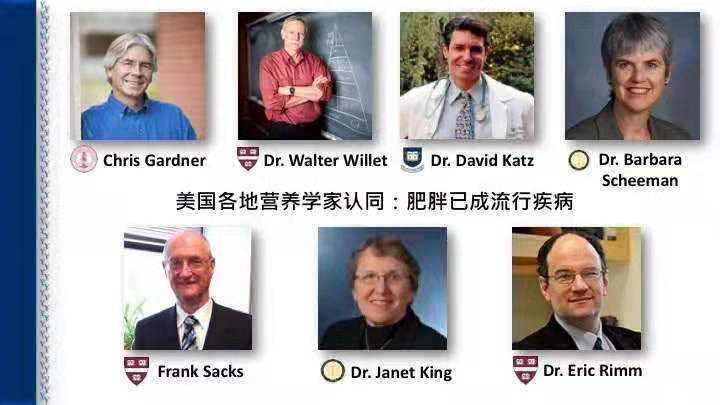 These are very famous nutritionists worldwide. Some are from Harvard University, Yale University and University of California Davis. They have devoted their lives to their research. We meet with them twice a year, and they tell us the latest scientific findings on nutrition. Then, we give them feedback on what substantial changes we can make at our school and the challenges we may encounter.
Our goal is to eventually improve the US food system through small changes implemented over the years. For example, ten years ago we discovered that trans fatty acids, used in many baked and processed foods, are very harmful to humans, so we spent three years trying to eliminate trans fatty acids from the US food system. We negotiated with industry giants and other big companies and told them that we refuse to buy any products containing trans fats. When I was at Stanford University, the first cooking oil that I purchased without trans fats came from China. At that time, China was the only country producing zero-trans fatty acid rice oil.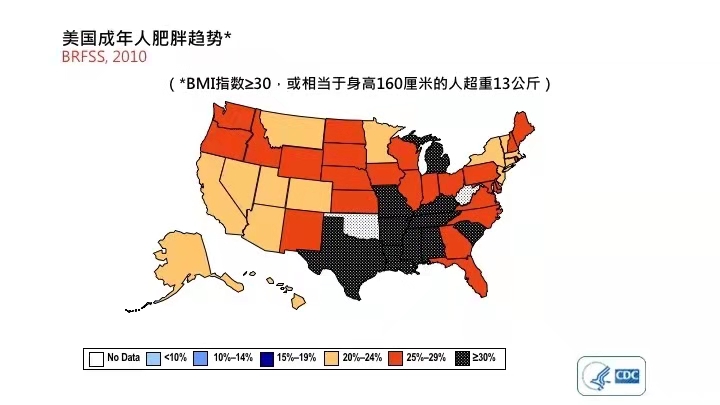 This is the American adult obesity trend graph released by the US Centers for Disease Control and Prevention. For the past three decades, they have been recording and reporting the data and trends for obese people in the United States. We continue to use new colors to label the scale because Americans are getting fatter and fatter. What is the reason behind this phenomenon? Is it due to personal choice? Or is it caused by the food produced by the entire food system? Clearly, we need to change.
Change starts when people realize that they need to choose better food, and when governments, agencies, manufacturers, and producers in the food system accept their responsibility for our situation. No matter what, this system is unsustainable. If we continue to follow this trend, the situation will only worsen.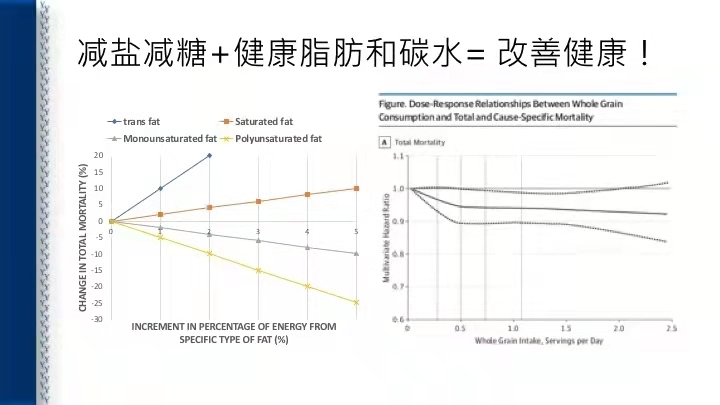 One of the changes is very simple and simple: reducing salt, sugar and fat in food. I need to point out that managers in catering services did not come from a nutritional studies background; we needed someone with reliable, simple, and clear scientific information.
So, we started to reduce the salt content in foods but added other flavors. We also reduced animal-based protein, refined carbohydrates and unhealthy fats by increasing plant-based protein, whole grains and healthy fats. When we reduced something, we needed to add something else to keep everything in balance.
Most importantly, we started to trace our food sources and learned how to deal with suppliers, processors, and distributors in the food industry. We asked scientists what are the most fundamental values in food traceability. We compiled some food values related to health and society. Finally, we developed five core values:
1. Healthier for you
2. Locally based
3. Environmentally friendly
4. Fair
5. Ethical
But things are far from simple. When we observeone of these values, we need to continually ask ourselves what conditions we need to satisfy this value. We found that there are many factors and principles to be considered behind these core values.
For example, the protein mind map we made.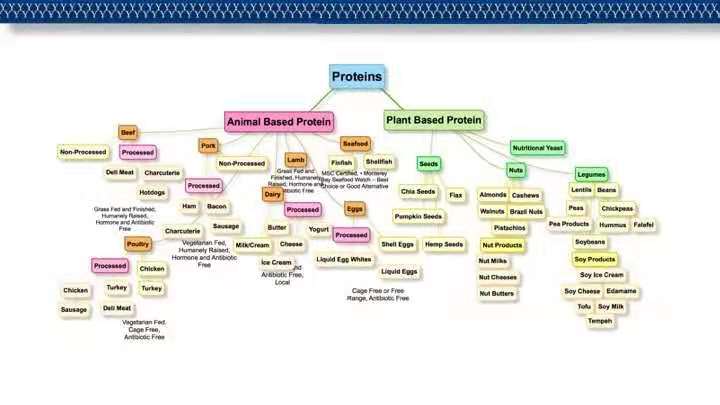 There are two main types of protein: animal-based protein and plant-based protein, each of which contains many subdivisions.
Let me ask a question: What is the difference between high quality protein and the quality of a protein?
There is an essential difference between the two. The quality of a protein refers to the digestion process of the protein in the human body. Is beef protein better than lamb, chicken, pork, or egg protein? What are the differences between these proteins? How does the human body digest different proteins? And which one is better for the human body?
High quality protein refers to whether the protein is clean, sterile, and contains antibiotics, hormones, chemical residues, etc.
Why is it important to understand the difference between the two? Because if you don't even understand this, how will you be able to discuss with suppliers, processors and distributors? How can you get the products you want to improve your menu?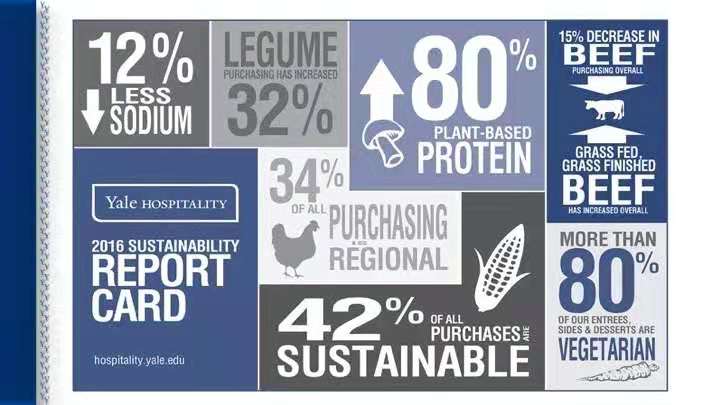 This is our report from last year. We have reduced salt by 12%, and increased beans by 32%, and plant-based protein by 80%. We have reduced beef purchases by 15%. 42% of our food procurement is sustainable.
I know that for management and operators, cost is the most significant factor. I also believe that 50% of the audience may wonder how to control purchase costs because the food must be expensive.
But I want to tell you that the most fundamental change lies in our values. How do we define the concept of cost? When we are determined to adhere to a sustainable diet, we can balance the cost of high-quality food procurement by reducing other expenses.
We use six strategies to improve our diet. One of them is to reshape traditions. In the past, Americans loved to eat hamburgers, pizzas, and fries, which they termed as "comfort food". But in the past two decades, as the population and culture have become more diverse, American cuisine has also changed. More cuisines brought us comfort, including Chinese and Italian cuisine. It is a pity the Chinese food that passed into the United States did not inherit the food's authenticity -- too much fried and processed foods.
In 2010, salad attracted our attention. Many people think that salads are healthy, but that is not always true. Why? Because the processed seasoning they drizzled on the salad is not healthy.
In 2010, we also paid attention to the hamburger alone. At that time, a beef patty weighed about 5 ounces, which was too much, so we decided to reduce the beef content. In the beginning, we reduced the beef patties to half of the original weight, but everyone complained, "Where's my beef?"
By chance, we found that adding crushed mushrooms to the beef patties preserved the original size and the taste because the mushrooms are more water-retaining, so it tastes juicier.
UC Davis also found through blind testing that if 35% of the beef patty consisted of ground mushrooms, many people were not able to tell the difference, and most people found beef patties with the crushed mushrooms to be more delicious. So we can continue to provide 5 ounce beef patties, but only have 3 ounces of actual beef.
We will not hide it, we will mark all the ingredients, but the font is tiny. (LoL)
When students eat burgers, they don't necessarily care much about how much actual beef is in the patty; they care more whether it is delicious, tender, and juicy.
Before coming to China, the American fast-food chain Sonix (more than 10,000 chain stores) had just begun to sell a mushroom and beef mixed burger. This burger was initially developed by Yale and is now sold in many parts of the United States. Of course, this R & D process is very long and full of challenges.
By the way, we were too naive and did not know that I should apply for a patent. If we had applied for a patent, I would not be in China now but rather vacationing in Hawaii. (LoL)
So, beyond these problems lie the answer. We have also stumbled and tried things that did not work. One more thing to share with you: We didn't buy very beautiful and expensive mushrooms in supermarkets. We told the producers and processors that we wanted the ugliest mushrooms. Is there any need to buy beautiful mushrooms and then grind them to make burgers? The price of ugly mushrooms is very low, but this is how we create sustainable consumption.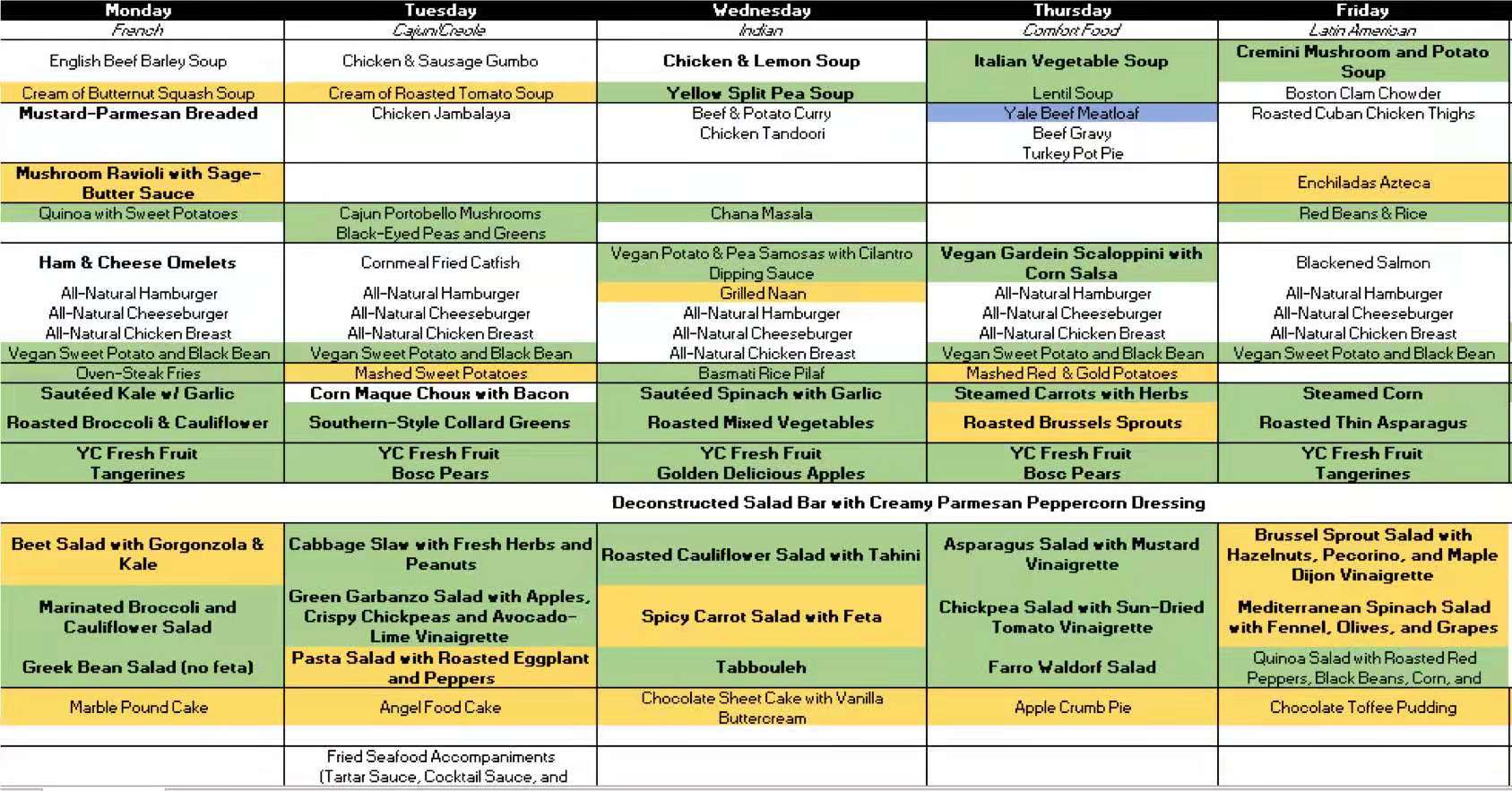 This is a sample menu from Yale University. The green parts are all vegan options, the yellow parts are vegetarian options with eggs and milk, and the white parts are meat options.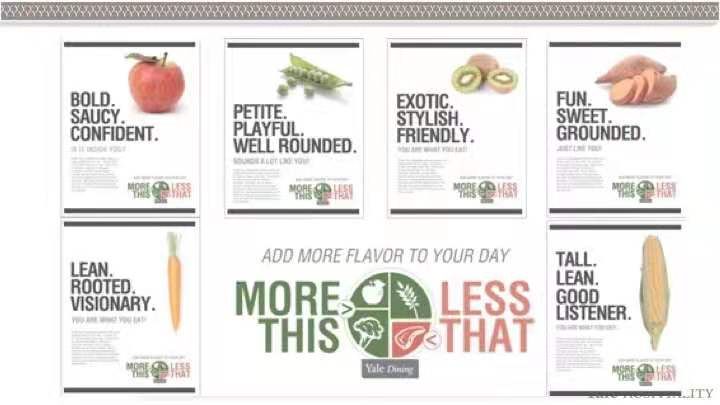 This is our latest marketing strategy. We will not tell students what is bad for you. We simply encourage students to eat more of certain foods and to eat less of others to show them that fruits and vegetables can be sexy! (LoL)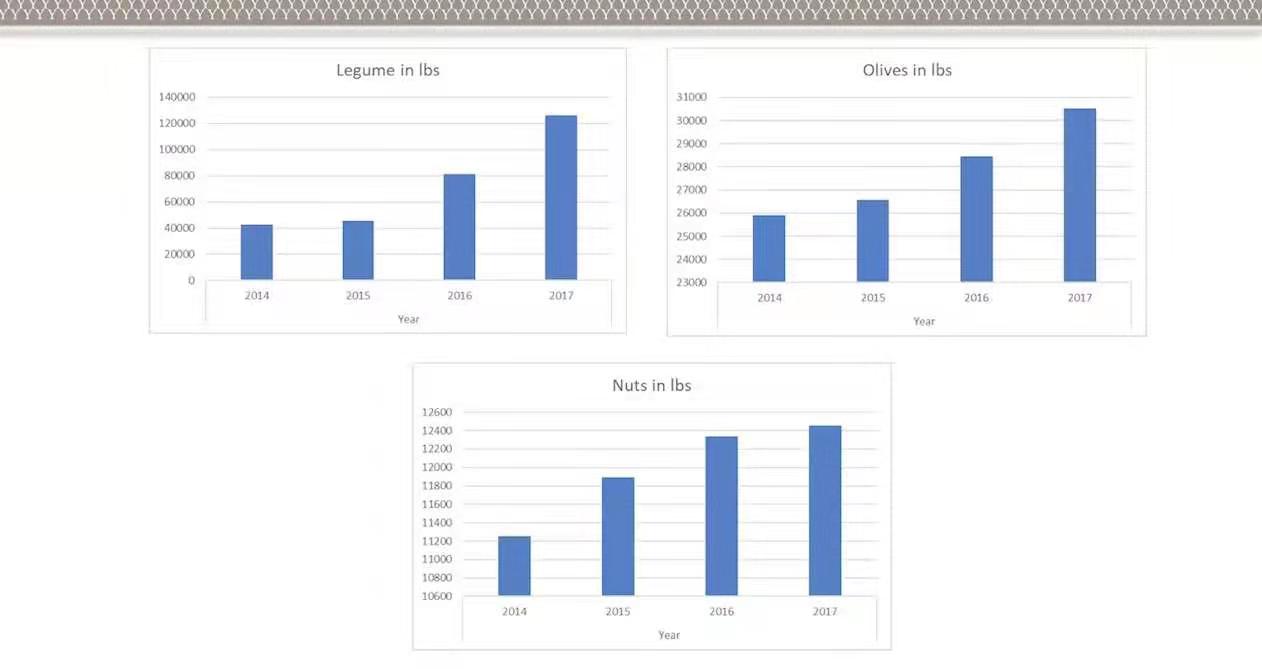 This is our purchase data in recent years. Our purchases of beans, olive oil, and nuts have increased year by year. Overall, from 2009 to 2017, we have expanded our plant food purchases by 43.2%. Along with this, we use a lot of Mediterranean cooking methods.
In this process of reducing the overall meat procurement, we also can focus on the quality of meat. We hope to convey a more positive message. Although we eat less, we eat better! Our meat is now 100% antibiotic-free and hormone-free.
In the food industry, the most controversial question is whether we need more food or better food? Of course, we need more food, especially with the rising population in the coming decades. But if we do not pay attention to the quality of food, more and more placeslow in the footsteps of the American obesity crisis .
Good healthy food is good for the body and better for the environment. Students and consumers are always pursuing food that is good for the body and environment, while management and operators lag in their consumer awareness.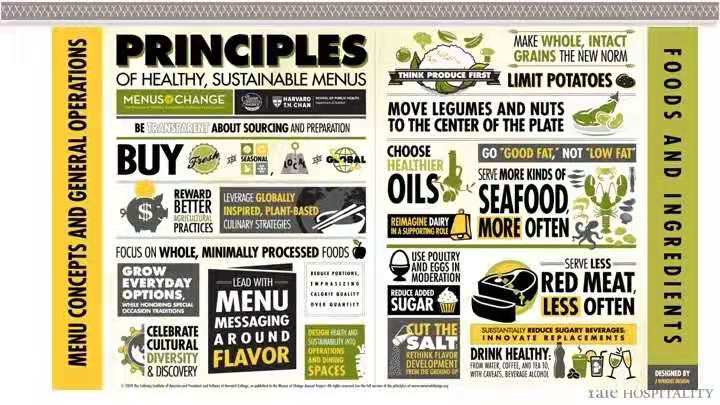 These are the 22 basic principles for healthy and sustainable menus. It is difficult for us to obey all the principles simultaneously, but we can change one or two first.
A study by Yale students shows that if only 25% of Yale students switch to a plant-based diet, they can save 130 million liters of water and reduce greenhouse gas emissions by 2,900 tons.
There are 5,000 colleges and universities in the United States. The amount that these colleges and universities spend on catering purchases is as high as 7 billion USD per year. The annual catering income of colleges and universities is as high as 17 billion USD. Therefore, these universities have a massive influence on the food industry. And we are an enormous force that can promote a better future. We just need to be brave enough to start the trend.
Finally, I will share with you some of the dishes provided by Yale, most of them are the cafeteria dishes that students eat every day, and some are our conference catering. Well, not all food is this exquisite; I just want to impress you a little. (LoL)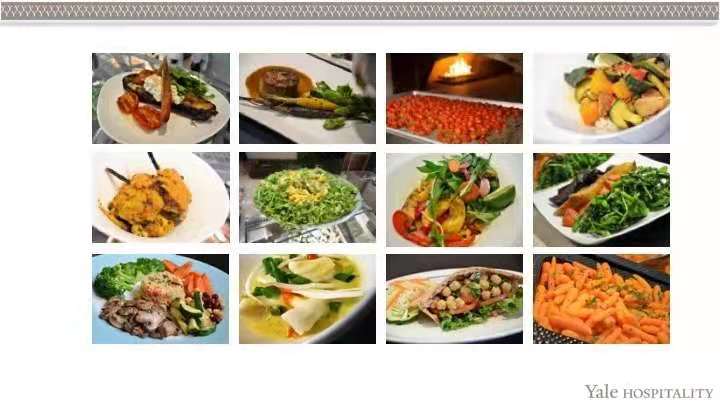 The eggplant in the upper left corner is the most popular dish in our school in the past two years. We just cut the eggplant in half, drizzle with olive oil, sprinkle with spices, put some cheese, add a few small tomatoes and a piece of bread, and finally bake in the oven. It's simple and delicious. This is what we call "tempting food." When we love food, the food loves us.
In continuous progress and breakthroughs, we have gained recognition from the food industry, both domestically and internationally.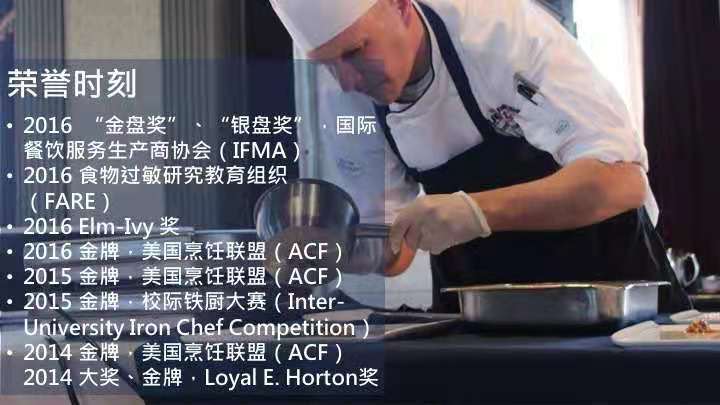 But we are not doing this for these honors. All of our motivation to do this comes from these kids. We hope to provide healthy and high-quality service for every kid who comes to Yale. They want to fly farther and better. We are here to help them take off.