Good Food Dialogues - Special Program for World Food Day
Following the fourth session of the Good Food Dialogues recorded with CGTN Dialogue in July 2020, the Good Food Fund has again joined forces with CGTN Dialogue to plan three new online dialogues on biodiverse ingredients, animal agriculture and animal welfare, and global food innovation practices. These dialogues are an excellent resource for audiences who are new to the topic of food system sustainability. The whole program is in English. Click the link below the title of each program to watch the recording!
Good Food Dialogues World Food Day Program • Session I
New Foods, Happy Farmers: Eat 30,000 kinds of plants to help farmers alleviate poverty and protect biodiversity
Click to watch:https://s-url.cgtn.com/m/FfedAA
Keywords: biodiversity, biodiverse ingredients, farmer assistance
Introduction: Research indicates that there are nearly 30,000 species of edible plants in the world, but human beings only around 200 of them. The majority of edible plants are unknown to us. It's important to explore these foods not only as culinary novelties, but also as keys to understanding local food traditions and histories. Biodiverse ingredients can also diversify small farmers' income sources. More importantly, food biodiversity plays an important role in achieving a resilient and ecologically sustainable food system. Therefore, expanding the biodiversity of our food choices is proposed as a solution to improve farmers' livelihoods and contribute to sustainability goals.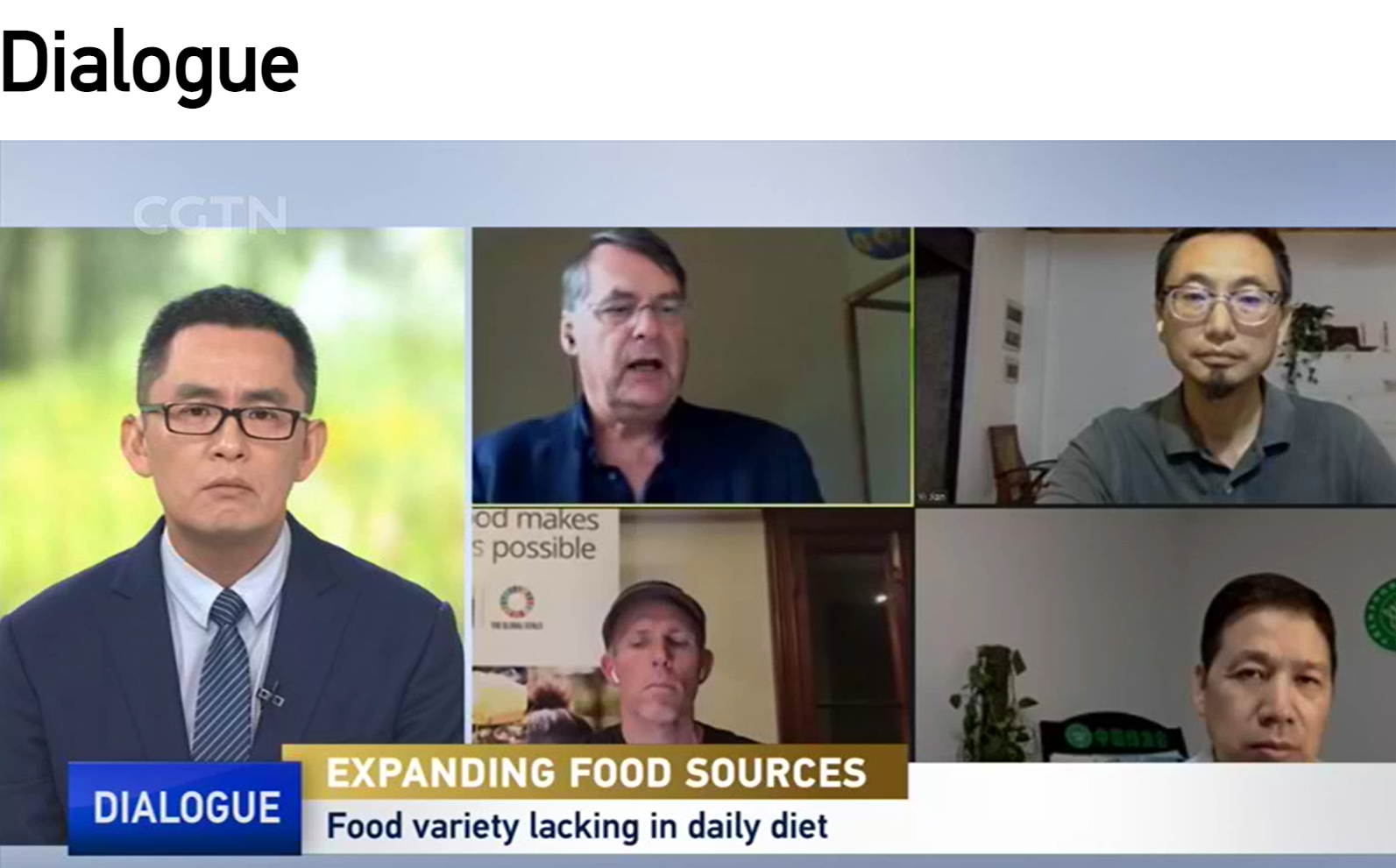 Speakers:
Zhou Jinfeng, Secretary General of China Biodiversity Conservation and Green Development Foundation
Jian Yi, founder and director of the China Biodiversity Conservation and Green Development Foundation Good Food Fund
Paul Newnham, director of SDG 2 Advocacy Hub and founder of the Chefs' Manifesto
Stephan Weise, Managing Director Bioversity International Asia
Good Food Dialogues World Food Day Program • Session II
Is the next global pandemic already on our plate?
Click to watch:https://s-url.cgtn.com/m/HAGacA
Keywords: epidemic, livestock agriculture industry, animal welfare, meat consumption, public health
Introduction: Recently, swine flu has returned. As livestock breeding operations grow in scale and animal trading markets intensify to meet growing public demand for meat, they also create a hotbed for the transmission and mutation of zoonotic viruses. At this moment, in the face of unprecedented public health challenges directly linked to the food system, it's a crucial time to talk about the current situation of aquaculture and consider possible solutions.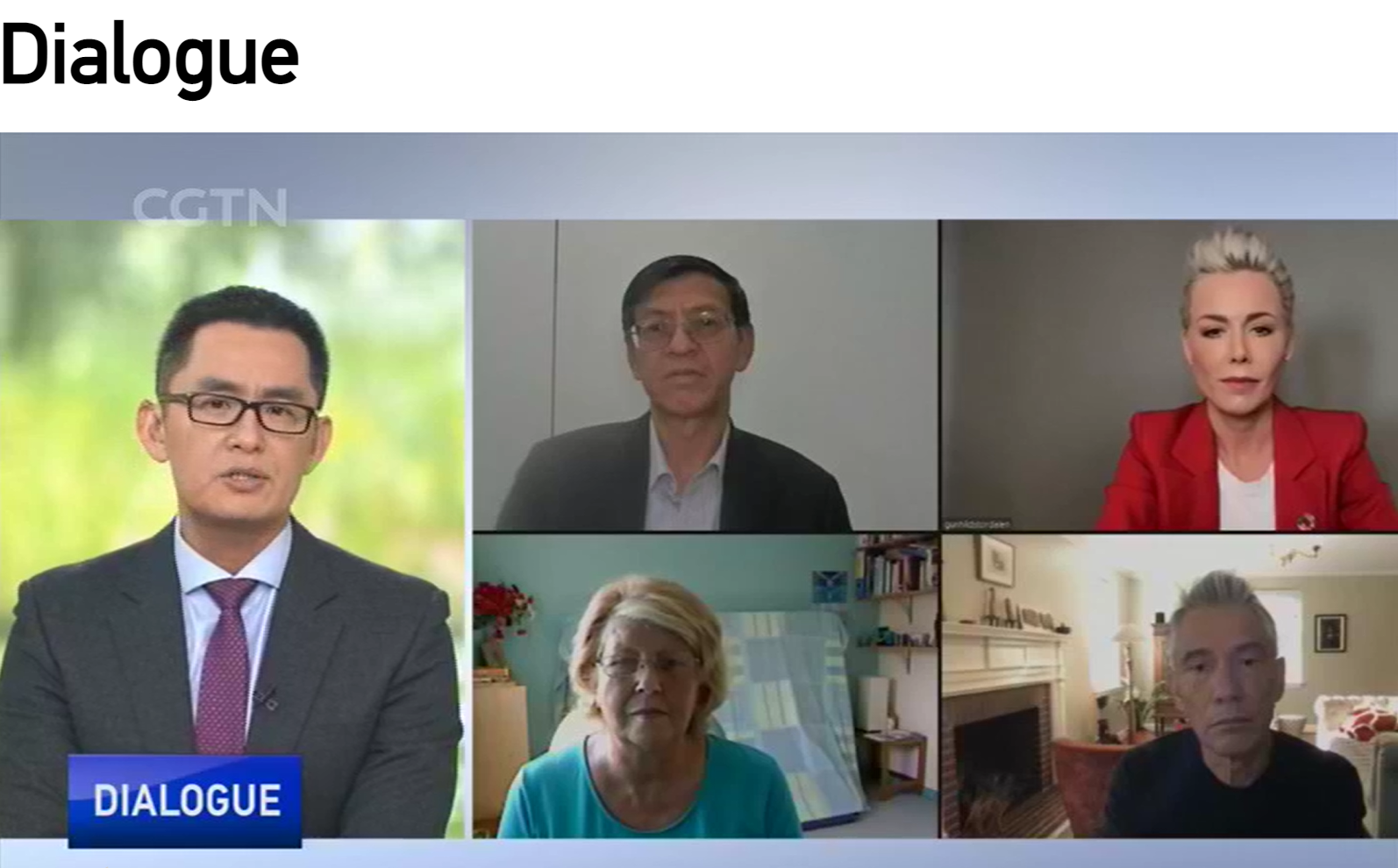 Speakers:
Fan Shenggen, Chair Professor at the College of Economics and Management at China Agricultural University and former director of International Food Policy Research Institute (IFPRI)
Gunhild A. Stordalen, founder and executive chair of the EAT Foundation
Martin Bloem, director of the Johns Hopkins Center for a Livable Future
Joyce D'Silva, former Chief Executive of Compassion at Compassion in World Farming
Good Food Dialogues World Food Day Program • Session III
Global food innovation practice
Click to watch:https://s-url.cgtn.com/m/GfFecA
Keywords: food innovation, food system reform
Introduction: How can universities and other large public institutions more effectively leverage food innovation to implement good food and beverage policies that align with creating a healthier, more equitable, and more sustainable food system? What reforms has Yale Hospitality's logistics department implemented to become a leader in catering innovation among American universities?
What changes have taken place in the food system since the Culinary Institute of America—America's longest-running and most reputable culinary institution—launched the Menus of Change initiative with Harvard University? Besides universities, what other fields have seen progress in food innovation practice?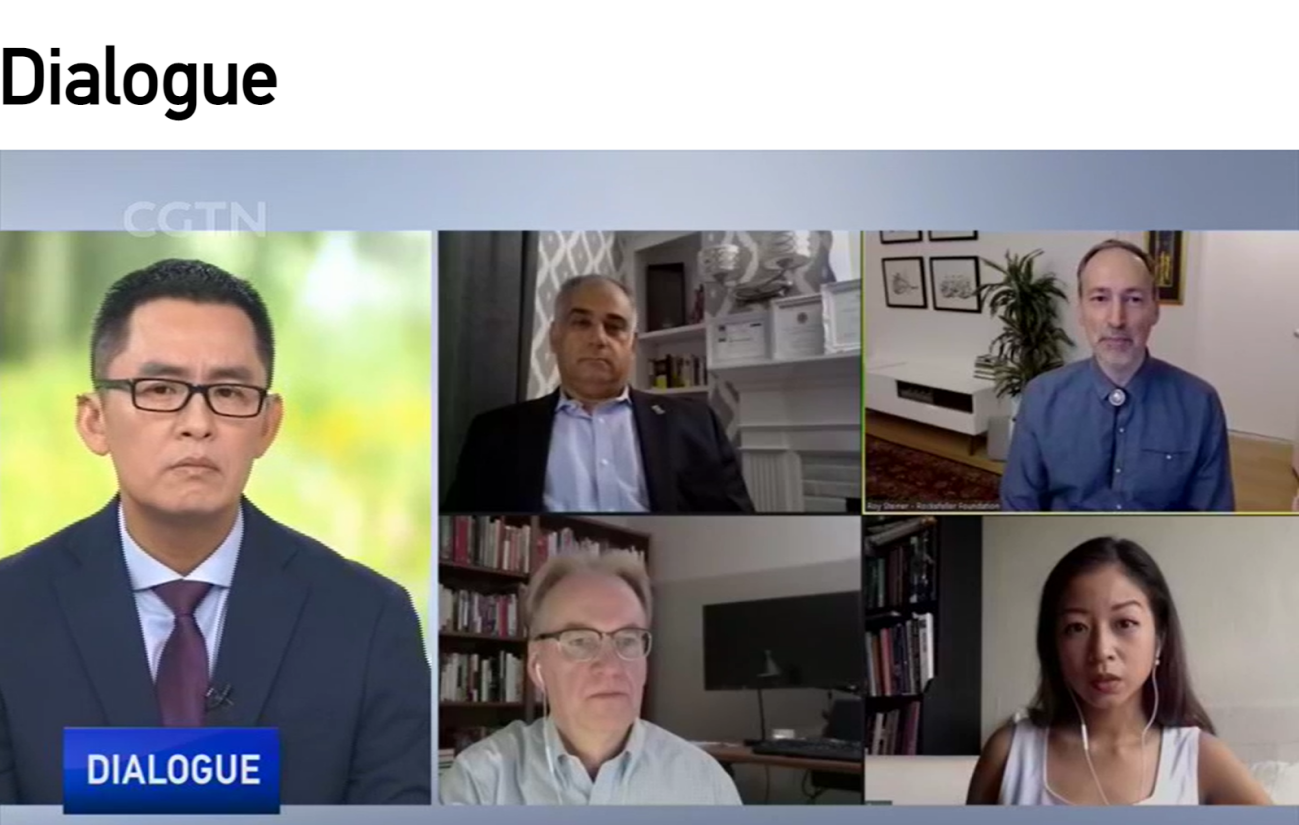 Speakers:
Greg Drescher. Vice President at The Culinary Institute of America
Peggy Chan, Hong Kong celebrity chef and founder of Grassroots Initiatives
Rafi Taherian, Associate Vice President at Yale Hospitality
Roy Steiner, Senior Vice President for the Food Initiative at The Rockefeller Foundation